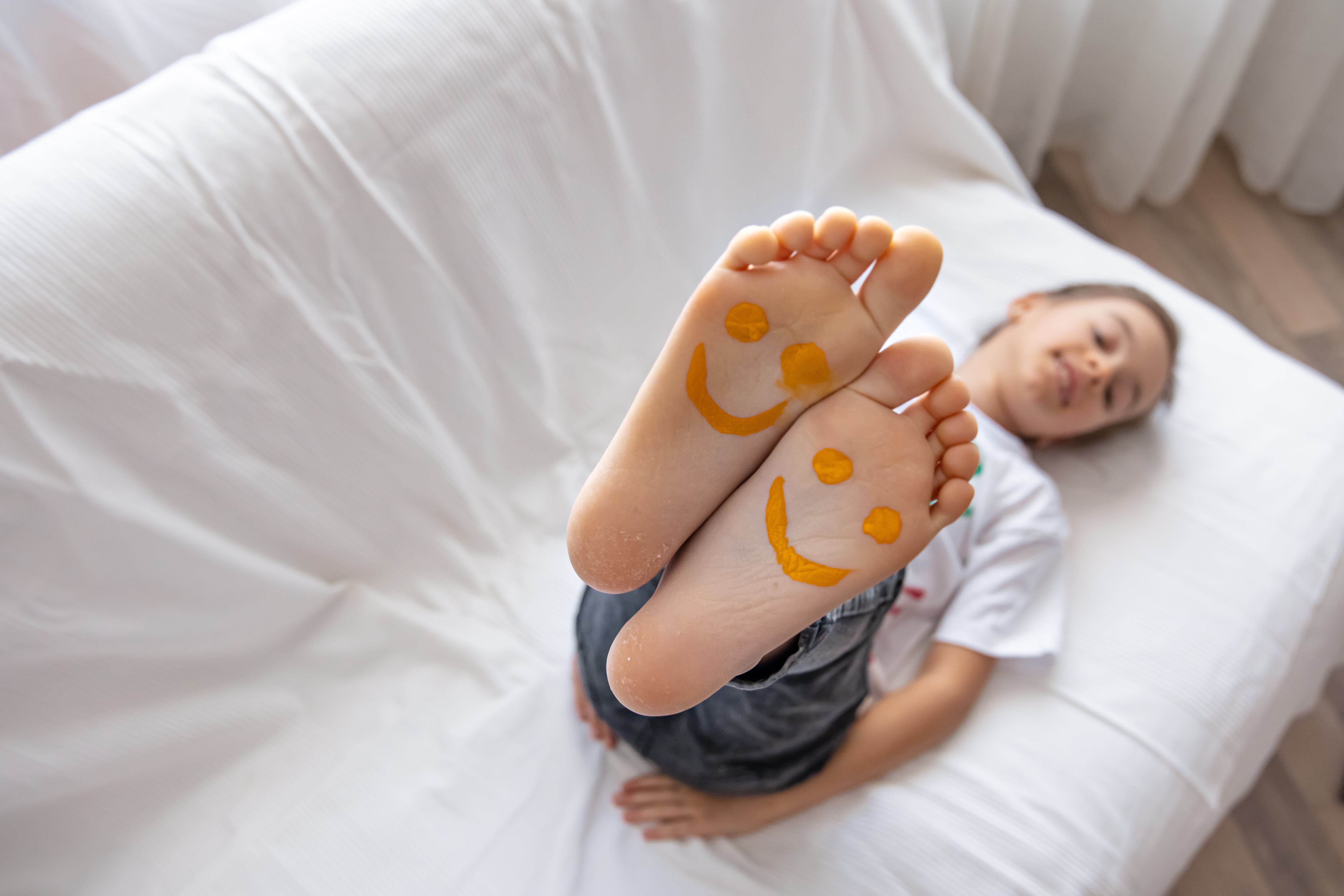 Magic points on the foot
Is there a disease? Can be treated with a foot!
It seems impossible at first glance. How, for example, headaches and feet are related? Or frequent cold and feet? It seems to be completely disconnected parts of a body. In fact, everything in our body is connected.
Even in the last millennium in the East, it was known that many points are hidden on the foot, when pressed, you can improve the immune system of a particular organism. Now, this system is more deeply studied by scientists and doctors.
There are several ways to influence these magic points:
Exercises on ORTHO PUZZLE orthopedic mats. It is a relief surface on which identical elements are installed in the form of cones, shells, pebbles, grass, and others. Biological points are activated by simple movements - walking, jumping, running, squatting, and other actions.
Acupressure foot massage.  By putting pressure on certain areas of your feet an acupressure specialist can activate these points and heal ailments elsewhere. But there is one significant drawback of this method - it can take a lot of time to find a good professional.
At the same time, the use of orthopedic mats has several advantages:
The mats can be used both at home and outdoors, which means that classes can be held at any time of the year

Finding the right mat does not take much time - each set helps to activate the maximum possible number of points on the leg of both an adult and a child.

All kits have the status of a medical device, which means that their effectiveness has been clinically proven.
When choosing a product, it is important to request a document confirming its status to protect yourself from buying an unsuitable product.
By acting on biological points of the foot, it is possible to balance all body systems, as well as eliminate diseases of specific organs.
Recent Post

Jun 15, 2021 - by Ortho Puzzle

Jun 15, 2021 - by Ortho Puzzle

Jun 15, 2021 - by Ortho Puzzle
Archive
There are 0 Items In Your Cart.
Total Price: C$0.00
FROM_JS
jsprice jsprice
FROM_JS
Translation missing: en.general.search.loading